Aastrika Midwifery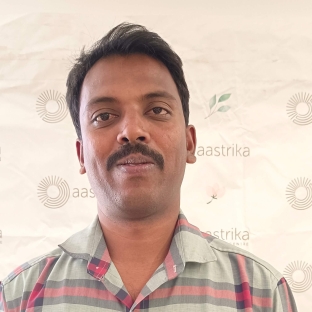 Veerabhadraiah B N
Senior Executive - Midwifery Initiatives
Veerabhadraiah is a public health professional, with 8 years of experience in project management and coordination, training and capacity-building in the non-profit sector and public health system.
Veerabhadraiah holds a Master's degree in social work. He has extensively worked with international NGOs and the Department of Health, Government of Karnataka.
Prior to joining Aastrika, Veerabhadraiah worked with Indian Institute of Health Management Research-Bangalore (IIHMR-B) and worked as Coordinator of Social Behavior Change Communication (SBCC) -UNICEF Project at Kolar and
Chikkaballapura Districts Karnataka. He hails from Malur.
Contact: bhadra@aastrika.org