Midwives key to cut down C-section deliveries, believe medical experts
18 September 2022
"Professional midwives can improve the quality of maternal healthcare in India, experts said at an event organised by Aastrika Foundation in the city on Saturday.
While the health system suffers from inadequate staffing, infrastructure, below-par care and a weak referral system, normal pregnancies are being over-medicalised, with the inappropriate use of episiotomies, C-sections and inductions…"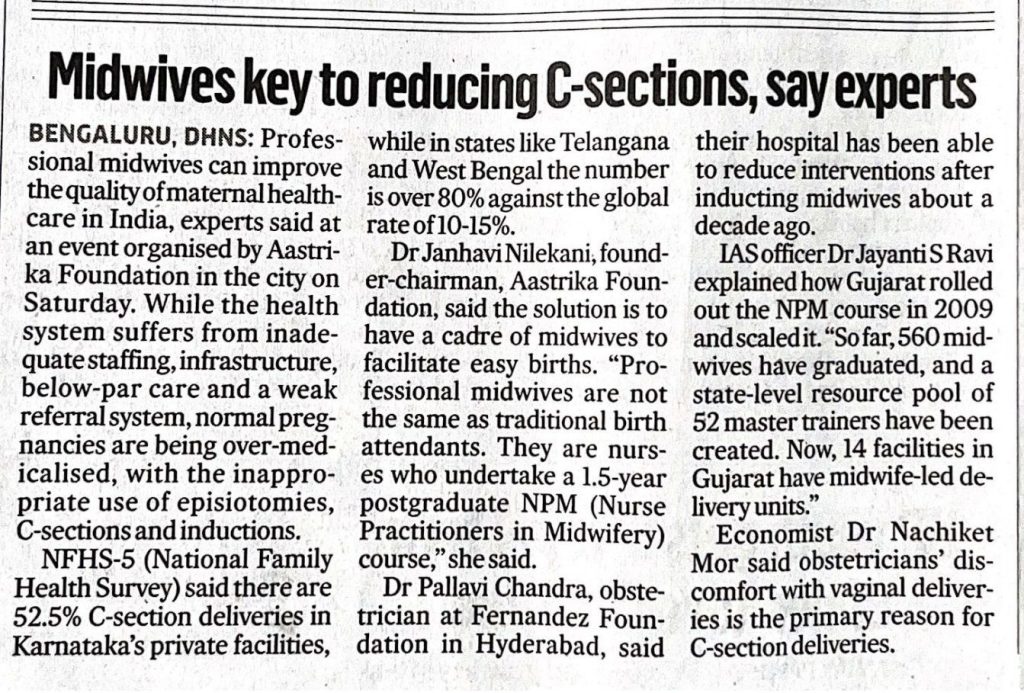 Read the full article on the Deccan Herald website
About Deccan Herald :
Deccan Herald is an Indian English language daily newspaper published from the Indian state of Karnataka by The Printers Mysore Private Limited, a privately held company owned by the Nettakallappa family. It has seven editions printed from Bengaluru, Hubballi, Davanagere, Hosapete, Mysuru, Mangaluru, and Kalaburagi.