Board & Advisors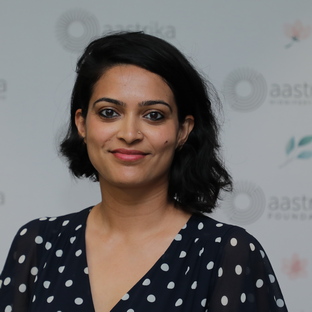 Anushree Kini
Board Director
Anushree Kini is a HungryTraveller extraordinaire, a creative storyteller, a performing arts instructor, a mother of two, a partner, and more.
Anushree is a Board Director at AastarUrmika Health Systems, known as Aastrika Foundation. She uses her background in social work and legal justice to contribute to Aastrika's mission of increasing access to high quality, respectful maternity care for 25 million women annually by 2025. Anushree is also a Board Director at AastarUrmika Health Care Pvt. Ltd, which operates Aastrika Midwifery Centre.
Through her experience with HungryTraveller, Anushree has built a deep understanding of the needs of young mothers, the challenges they face, and their incredible strengths. She brings this context into her work to ensure that expecting mothers are able to inform themselves, advocate for themselves, seek necessary help, and have an empowered, evidence-based birth.
Anushree holds a 2008 Masters in Social Work from TISS, Mumbai, and a 2006 BA in Psychology, Sociology, and Economics from Christ University.